https://www.youtube.com/watch?v=Xwd6yrSRkPQ&feature=youtu.be
Clean Lines, Natural Materials, And Minimalism
"The key to successful cooperation is always the communication, attitude and quality that LaLampa has been able to provide at the highest level. Even in the face of difficult challenges, a suitable solution has always been found in a very short period of time. It is always a pleasure to present Lalampas products to the customer, because not only the beautiful packaging makes the customer smile, but also the perfect light inside it."

Lenards Roze

CEO at Ziemeļu Akcents
Our Story
LaLampa is a contemporary Nordic European design lighting brand, born in 2008. We design, produce, and sell modern lamps for living, retail, and workspaces. For our decorative lighting designs, we use the finest Baltic linen. It is a highly durable and sustainable material with a noise-reducing function.
Illuminate Harmonious Living
Our mission as a lighting company is to add character to any space where there is light. LaLampa is our message to the world, showing that the perfect lighting is inclusive and holds an identity.
Closer To Nature
While searching for design inspiration, we dwelled in Nordic landscapes – deep woods, rich flora, and rough weather. We found that whenever there is sufficient light, nature blossoms. As part of natural processes, we also want to give people the light they need.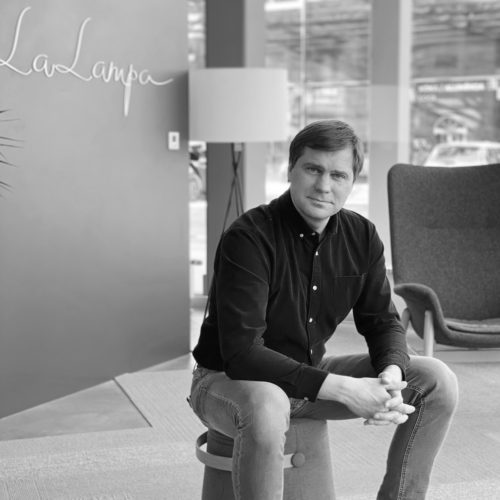 Company Owner
+371 291 204 04