43 Custom Order Lamps To Support Sports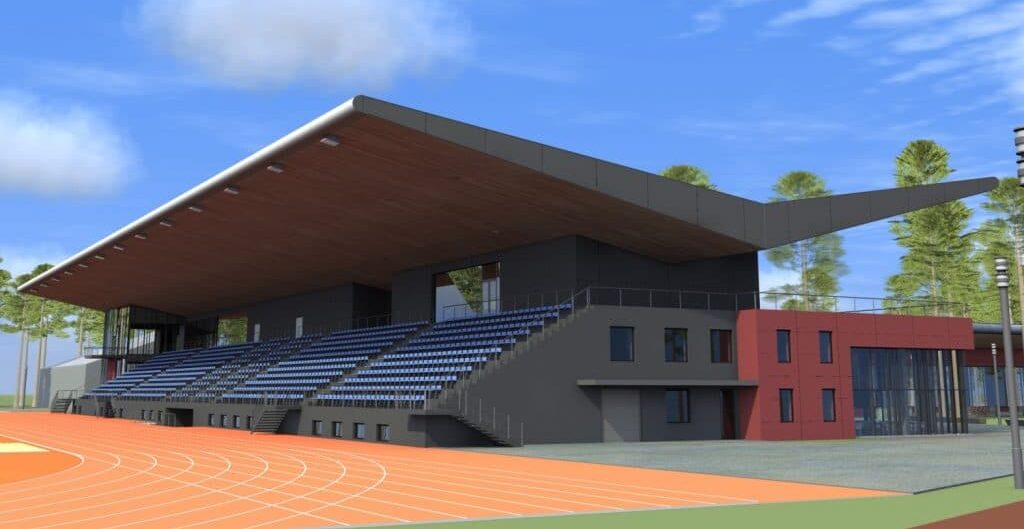 ANYTHING IS POSSIBLE
When visiting our clients we sometimes hear a doubt – "Can THIS even be done!?", then we say : "Of course, it can be done!" Anything and everything can be done, the only question is : HOW and HOW FAST. In our latest mission – producing large lamps for the local J. Daliņa Valmiera stadium – we knew that nothing will get in our way. Even the production of such large objects (1500mm in diameter) each finished by hand was not a challenge to us.
THE PROCESS
We admit, after all the  boring pandemic period LaLampa was delighted to participate in a project that would bring us all closer to sports, people and events! 
First, with the help of DIALUX program, we evaluated the overall space and luminosity needed to receive the power requirements for integrated LED solutions. Secondly, we projected how to wire and plan all technical connections and gave our best advice for further development. Finally, we also made sure to equip all our lights with DALI system (Digital Addressable Lighting Interface). Furthermore along with local lighting fitting contractor Lucidus we assisted in the installation processes and made sure all aspects of this transaction went smoothly.
ALL ASPECTS OF THE TRANSACTION
We are proud to offer the highest quality standards and see satisfied customers in the end of such inspiring collaborations. In short, the "create your own lampshade" idea means that LaLampa customers can choose size dimension, color of high quality linen we offer or even bring their own materials and create the lampshade of their desire together with us. We can achieve any interior design plans by adjusting colors of fabrics and matching them to any interiors. It is also possible to print logos, brand names or company signs on the materials covering the lampshades and create an opportunity for a company to use the lampshade as a marketing channel.
ADVANTAGES OF BEING A LIGHTING MANUFACTURER
It's important to understand that our luminarie is not a lighting object that was produced in a factory and stacked in a shelf waiting to be purchased. Instead it is a dynamic piece of lighting that shapes in the way the client needs it to. Plus, it is born here, in Europe! And in these changing times what can be better than that, right?
LaLampa is always happy to shine its lights upon powerful projects! And now LaLampa can't wait to go to Valmiera and see our lamps hung up and installed, all lit up– bright and powerful.
More videos from this project: